I luckily got my hands on a pair of the new inov-8 TrailTalon 250. Being a minimal shoe runner, and a big fan of the inov-8 Terraclaw 250, I was excited to get my feet in these shoes. I'm somewhere around 65 miles in them, with one longer run of 13 trail miles with 1,474ft of gain. From the little bit of time I've spent in these I've found that there are a lot of things about this shoe that I truly enjoy, but a few things that I am a bit concerned about. Let's get into it:
Upper: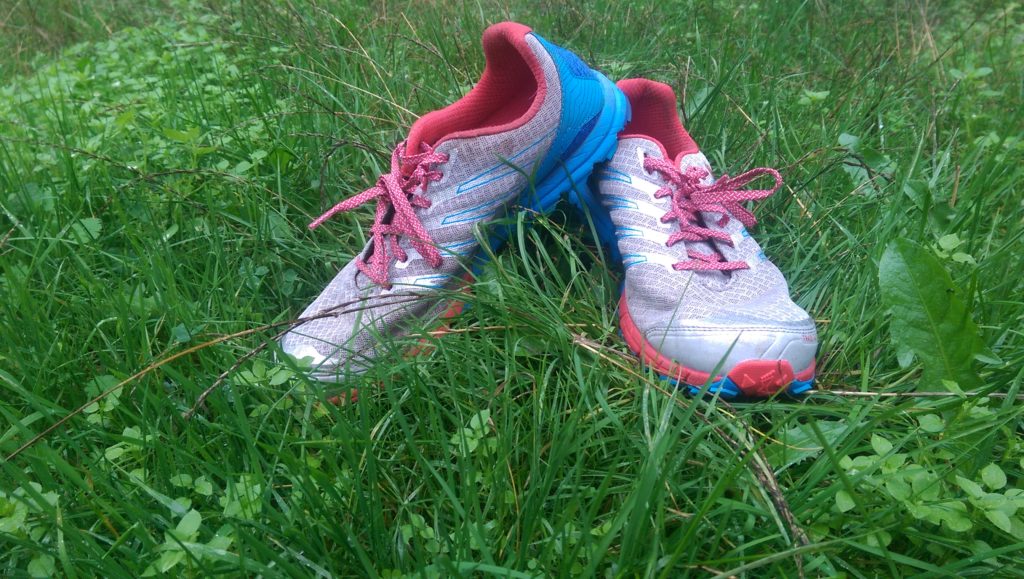 The upper of the TrailTalon is very breathable, and made of a double layered mesh fabric. The top layer has very wide vents, with sewn overlays grouping them together, making them very breathable, while also allowing a lot of water drainage. The bottom layer is a much thinner, almost cushion-like. The bottom layer stops most dirt from getting in, and adds a layer of comfort. Unfortunately, the bottom layer also holds water. This makes normal Washington-style water crossings pretty rough. The welded overlays on the sides (similar to a pair of Salomon shoes) are secure, and really help to lock the foot in place, yet don't feel too harsh. I had a bit of a hot spot along the outside of my foot, on my pinky toe, but after my second run the rubbing seemed to go away.
Lower: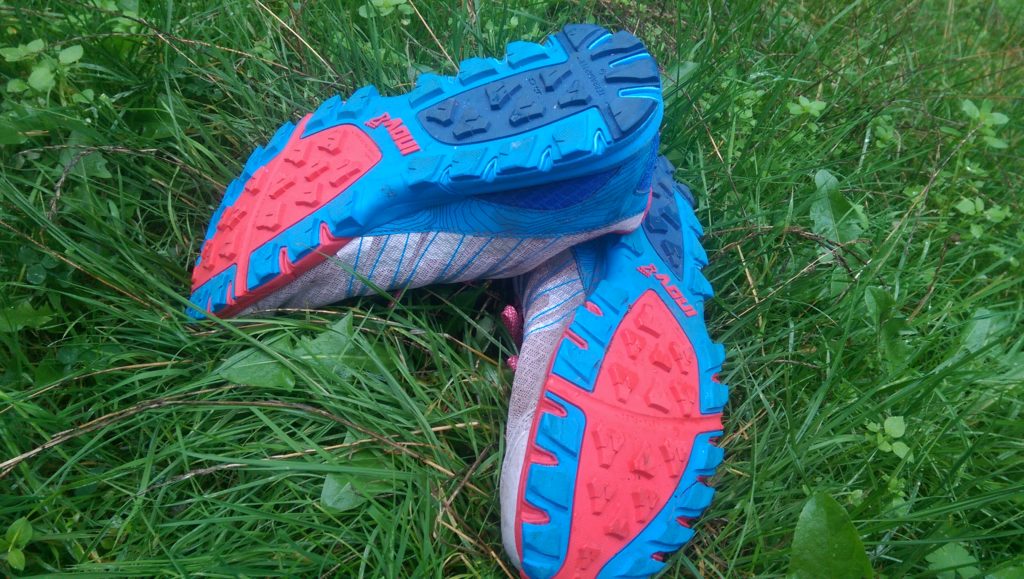 With a 4mm offset and a rather low stack height, 13mm forefoot and 17mm heel, the TrailTalon 250 provides a nice minimal ride. The sole of this shoe is made up of fairly aggressive lugs. The lugs are 4mm and multi-directional, meaning you are able to hit solid ground and stick rather well. The lugs are all made up of a hardened rubber, and at 65 miles seem to be holding up, with only the forefoot showing any signs of wear. The bottom is made of 2 materials. The sole is a hardened, sticky rubber which is grippy enough to stick to rock and hold on during harder descents, yet firm enough that extremely rocky terrain doesn't puncture the shoe leaving you with bruised feet. The midlayer is made up of inov8's Powerflow material. This material is soft enough to really feel comfortable over longer distances, and yet snaps back for a responsive ride. The responsiveness is not as intense as a speedier flat, but feels like a more minimal shoe. Think Nike Terra Kiger. The ground feel is amazing for those looking for a much more minimal shoe. This is no Hoka or Altra. For those with experience with inov8's, this shoe will feel very familiar.
Overview:
The TrailTalon 250 has become my normal short to mid run shoe. Anything from five to ten miles in this shoe feels fairly comfortable. This shoe reminds me a lot of the old New Balance 110v1 in that they have similar ground feel, and strip away all the extra padding a lot of shoes seem to add. The TrailTalon 250 feels natural on the road to the trail, and within dried, buffed-out trails as well. The toe box has enough room for your toes to really stretch and splay, making it ideal for those longer distances. The upper breathes extremely well on those warmer days. I am running to and from work or the trail, which adds a tons of pavement to a trail designed shoe and the lugs are holding up well. There are a lot of things I like about the TrailTalon, but there are a few drawbacks.
The few downfalls of TrailTalon 250 are massive. The laces are very stretchy, meaning as I run downhill my foot slides forward. This might not sound like a big deal, but my toenails end up against the lip of the toe guard, meaning after a few miles my feet would start really feeling wrecked. The rest of dislikes are attributed to my location. Living is the Pacific Northwest, we get a lot of rain, making our trails slick and muddy. The TrailTalon, while great for the few dry days, can't handle loose mud. Slick rock is also a bit of a problem, though the shoe is runnable on slick rock, I would not feel secure hitting slick rocks at full speed with the TrailTalon. Lastly, the inner liner is thick enough that it stays wet for a very long time. All of this together means this shoe is almost useless for about six months of the year for my location, which is unfortunate.
Verdict:
I believe if you're into a minimal ride, with a sturdy structure, in a fairly dry area, then shoe is a must try.  I would recommend the TrailTalon for anything from 5k to near marathon distance. While I believe the shoe could be useable at 50K+ distance, most runners will have to take it slow, since this is a very stripped down and minimal shoe.